PSI PP3034
PP 3034 / PP 3034 MICR
Compact Continuous Forms Laser Printer
The new PP3034 is the continuous paper laser printer ideal for applications where space is small , manufactured on the basis of a robust and compact mechanics combined with a high performance controller, is capable of printing forms of continuous paper at a speed of 32 pages per minute with a resolution of 600 dpi and a printing width of 11 inches, its system of push tractors allow printing from the first page without loss of paper, also has an optional synchronized paper stacker that allows the printing of large runs, up to 2000 pages, perfect replacement for obsolete printers Printronix L1524 or Microplex Solid 32.
PP3034 now Also available as MICR version
PP 3034 is also available as a MICR printer with the model name PP 3034MICR. MICR stands for Magnetic Ink Character Recognition and is used in many countries around the world to customize checks in banks and financial applications. The PP3034 MICR already contains the MICR E13B and CMC7 sources. This simplifies integration in applications.
Main features
Up to 32 pages / minute (A4)
2267 lines / minute
Paper width up to 12 inches (304.8 mm)
Resolution: 600 dpi
10BaseT / 100BaseTX Ethernet Interface
Parallel Port Interface
Synchronized paper stacker (up to 2000 pages)
45 Scalable sources
13 memory-resident barcodes
Emulation: HP Laser Jet 4 (PCL 5e), Printronix (optional IGP / PGL)
Printer Specification
Print Speed: up to 44 pages/ minute (Letter Landscape)
up to 34 pages/ minute (11 inch page length)
up to 31 pages/ minute (12 inch page Length)
(2.270 lines/ minute at 6 lines/ inch)
Resolution: 600 x 600 dpi
Workload: 50,000 pages per month
Print Method: Electrophographic by means of laser diode
One-component toner/developer system
Fusing by heat and pressure at adjustable temperature
Control Panel: Two lines LCD display (16 characters per line);
ONLINE, FORMFEED, MENU, CANCEL
Diagnostics: Selftest, hexdump
Dimensions: Printer 539 x 498 x 588 mm (W x H x D)
Weight: 40 kg incl. imaging cartridge
Rated Voltage: 100-110 V AC, 50-60 Hz
110-120 V AC, 50-60 Hz
220-240 V AC, 50-60 Hz
Max Current: 12 A - 110 V /11 A - 120 V / 6 A - 230 V
Power Consumption:
Operating < 800 W average (< 1,300 W max.)
Stand-by < 110 W average (< 1,200 W max.)
Sleep < 45 W average
Environmental Conditions:
Operating +10 bis 35°C, 15 bis 85 % rel. humidity
Storage Consumables 0 bis 35°C, 30 bis 85 % rel. humidity
Sound Level: 60 dB(A) operating
Lifetime: up to 2,000,000 pages (Letter Landscape)
Approvals: CE, VDE / GS, UL, C-UL, FCC
STANDARD INTERFACES AND EMULATIONS PSI PP3034
Interfaces: Parallel IEEE 1284, Ethernet 10BaseT/100BaseTX
Emulations / PDL: HP LaserJet 4 (PCL 5e, PJL), HP - GL/2 PCL / PJL Extensions
Fonts: 45 scalable fonts, 10 bitmap fonts
Barcodes: Code 39, Code 93, Code 128, Codabar, 2/5 industrial, 2/5 interleaved, EAN 8/13 Add on 2/5, Postnet, MSI, UPC-A, UPC-E, KIX-Code, Datamatrix Code
Optional data stream converter available for IPDS.
Paper Handling PSI PP3034
Type: Continuous forms and labels with tractor pin holes
Paper Transport: Continuous forms and label stocks with tractor pin holes
Paper Input: from the front by means of tractor
Paper Output: to the rear
PAPER FORMAT PSI PP3034
Paper Width: min. 4 inch, max. 12 inch (11 inch print with)
Page Length:
Printer / iPS 3034 min. 177,8 mm, max. 431,8 mm (7 to 17 inch)
Printer min. 76,2 mm, max. 508 mm (3 to 20 inch)
Weight: 64 g/m² to 157 g/m²
Consumables PSI PP3034
Imaging Cartridge: for Letter Formates (8,5 x 11 Zoll) at 5% toner coverage up to 18,000 pages
Fusing Unit: up to 500,000 pages (Letter Landscape)
Transfer: up to 150,000 pages (Letter Landscape)
Options PSI PP3034
iPS 3034: Assures accurate stacking of forms up to 2,000 pages without operator involvement
Dimensions: iPS: 506x 720 x 1,113 mm (WxHxD) printer / iPS: 540 x 1,208 x 1,118 mm (WxHxD)
Printer drivers for Windows 3.x/95/98/NT/2000 and Linux are available.,
Additionally, printer configuration software (Windows 95/98/NT2000) Profiler and Profile Selector and device types for SAP R/3 can be downloaded from the PSi website.
IC-Cartridge PP 3034

For following printers PP 3034
Article-No: 8709-003-34001
Transfer Roller Unit PP 3034
For following printers PP 3034
Article-No: 8709-003-34002
Fuser Kit PP 3034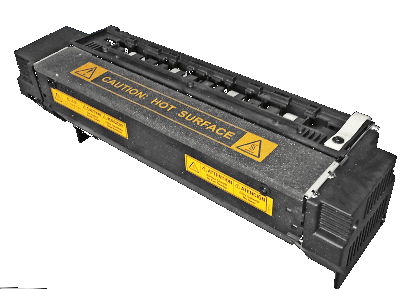 For following printers PP 3034
Article-No: 8707 907 00001
PRESENTATION PSI PP 3034
CHANGE FUSER PSI PP 3034
REPLACE TRACTOR
CHANGE TRANSFER ROLLER
DRIVERS & FIRMWARE
MANUALS
FAQ
SOFTWARE